While you are most likely already done with your spring cleaning, now is the time to update your cabinets with something new! At Bella Casa Kitchen & Bath, we are here to help you choose the perfect cabinet for your home. It is not an easy process, as there are some questions you have to ask yourself before making a decision, like:
What material do I want?
Which style is best suited for my home?
How durable are the cabinets?
How do I optimize the functional space?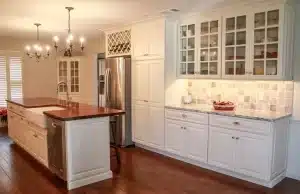 But no need to stress; that is what we are here for! Whether you need wood stained or color hardware cabinets, Bella Casa has you covered. To get an idea of what you are looking for, stop in and take a look through our showroom to see what styles we have to offer. And with our experienced staff, we can provide insight to help you pick out the cabinets best suited for your home!